My Personal Top 10
Seeing as I havent danced in like forever... here is my current Top Ten as they stand...!

Rock Your Body

02. Nu Flow
03. Over You
04. Shian Rock (Past The Point Of Rescue)
05. Do Your Thing
06. Interactive
07. Liverpool Fling
08. Sweet Little Dangerous
08. Razor Sharp
09. If Tomorrow Never Comes (Karl Cregeen)
10 . The one to Jamelia's Superstar - the name of which escapes me!
Only a slight change but no doubt will change dramatically once I get back on track with me dances!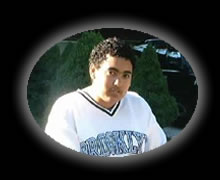 AUGUST 2003

UPDATED Jan 15th '04

Having a hellish time trying to update... internet very expensive in halls of residence, and university computers wont let me save my site on to disc. And as my computer had to be totally reset the day before I moved due to a NASTY virus, I lost all the files. Soo... until I move out... its like this Im afraid! Will try to make some updates if I can!
If you happen to have any questions you may want me to answer you can email me at